MINNA~! OSU!!! uwa~ nggak kerasa udah lama banget saya nge-post disini~
gomenasai, ore
punya banyak urusan di dunia saya, jadi maaf sekali jika saya jarang nge-post... ada ujian, pendalaman materi, dan segala macem, maklumlah... saya masih pelajar...
well, now i'm going to tell you about my IDOL, HE IS ONE AND ONLY
HIRO SHIMONO
!!!! he is my idol,
bero
bro. this some picture of him..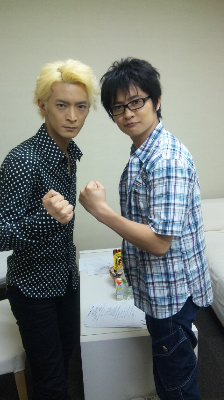 Shimono Hiro (right)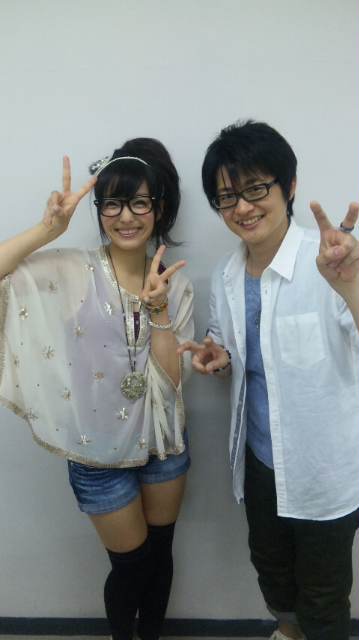 Shimono Hiro (right)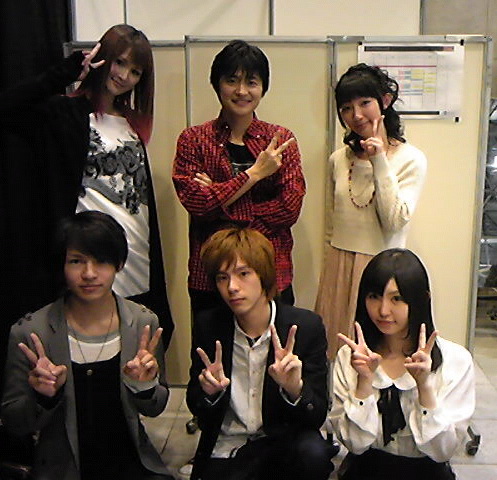 Shimono Hiro (middle, standing up)


hohoho~ photonya banyak ne~ dia narsis ya? sebanarnya saya punya fotonya pas lagi pake
nekomimi
alias, baju kucing, tapi ilang... QAQ well, sekarang saya mau bahas Idola saya...
Name: Shimono Hiro (下野紘)
Family Name: Shimono (下野)
Given Name: Hiro (紘)
Date of birth: 1980-04-21 (age 32)
Hometown: Tokyo, Japan
Blood type: B
Hobby: Cooking, Karaoke
Active: from 2002 until now

Notable voice roles (TV Anime)
2002 Ayato Kamina (RahXephon) (Debut Role)

2003
Ken Robbins (Kaleido Star)

2005
Agate Fluorite (CLUSTER EDGE)
Yuto K Steel (SoltyRei)

2007
Tatsuma Hiyu (Tokyo Majin Gakuen Kenpucho: Tou Series)
Ikuto Tohoin (Nagasarete Airanto)
Yuichiro Tajima (Ookiku Furikabutte)
Daichi Negishi (Sketchbook ~full color'S~)
Hiro Hirono (ef - a tale of memories.)

2008
Tadashi Karino (Special A)
Jin Mikuriya (Kannagi: Crazy Shrine Maidens)
Handa Shinichi (Inazuma Eleven)
Hiro Hirono (ef - a tale of melodies.)

2009
Julio Surre (The Girl Who Leapt Through Space)
Kenshi Masaki (Isekai no Seikishi Monogatari)
DAN JD (Basquash!)
Takuma Higuchi (Asura Cryin' Series)
Alone/Hades (Saint Seiya: The Lost Canvas - Meio Shinwa)

2010
Akihisa Yoshii (Baka to Test to Shokanju)
Yuichiro Tajima (Ookiku Furikabutte ~Natsu no Taikai-hen~)
Satoshi Yabe (Mitsudomoe)
Kuromaru (Nurarihyon no Mago)
Haruka Kasugano (Yosuga no Sora)
Keima Katsuragi (Kami Nomi zo Shiru Sekai/The World Only God Knows)
Rat (Tantei Opera Milky Holmes)

oh, dan saya ngepost ini pada tanggal 20/04/2012. berarti........ BESOK SHIMONO HIRO ULANG TAHUN!!!! yeee~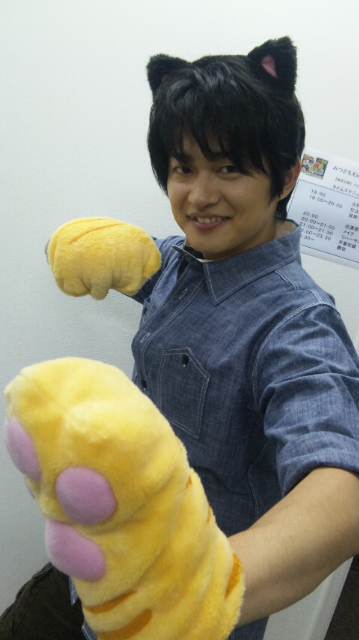 かわいい~~ akhirnya ketemu~
well, ini Shimono-sama dalam
nekomimi
yang saya bicarakan~
かわいい ね〜? ah, and, I have all the photos from his blog, so 御免なさい、 下野-さん、。。。
Ja ne~!